Indy Pro Showcase Cal State Monterey Bay July 31-Aug 1st 2017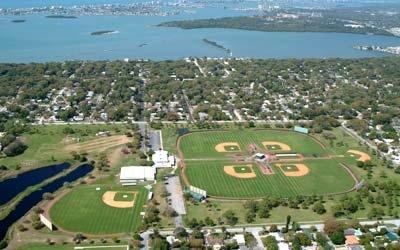 The Indy Pro Showcase has announced it's Final Showcase for 2017.
The showcase will be held July 31-Aug 1st at the beautiful city of Monterey at the Cal State Monterey Bay Baseball Field, 100 Campus Center ,Seaside, CA 93955.
. "We get such great talent there every year and we have had players go on to have All Star minor league seasons each year with many making Baseball America's Top Indy Prospect list like Adam Eggnatz and Jon Pusateri did last year.  It's a way for the overlooked player in the draft to get a contract on the spot and start their pro career immediately", said IPS co founder, Nick Belmonte. "We can't wait to get back there and help these kids that don't get drafted. We traditionally get deserving players from this showcase on one of the many Indy Leagues that are already in season, including Brandon Cummins who came to our Indy Pro Showcase last August in California is now playing in the Cub's organization". The Indy Pro Showcase St Petersburg will be held at:
Cal State Monterey Bay Baseball Field
100 Campus Center 
Seaside, CA 93955



Sign in between 8:30-9:00am
Josh Blanco Signs with the Rangers
April 23rd, 2016, the OTTAWA CHAMPIONS lost a key component of their bullpen as the TEXAS RANGERS have purchased the rights to " 2015 Indy Pro Showcase participant" JOSH BLANCO and signed him to a two-year minor league contract."I hadn't pitched in four years and the Indy Pro Showcase gave me a chance". "This is why you come to the showcase", said IPS Co Founder Nick Belmonte. "He hadn't pitched in a while but even at 25 years old, we believed in him as soon as we saw him" Belmonte added. BLANCO, now 26, appeared in 33 games for Ottawa in 2015, compiling a 3-2 record with a 2.45 ERA and 43 strikeouts in 44 innings pitched. "He took the opportunity we gave him and ran with it. He deserves this !", said IPS Co Founder Dave Marcon.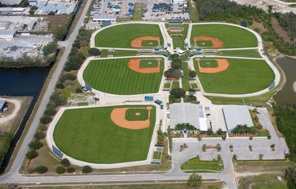 IPS Houston 2017 dates TBA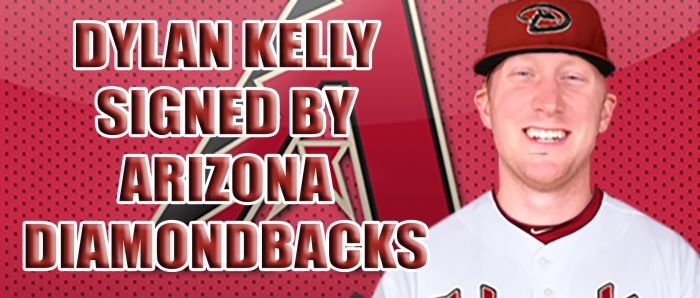 Indy Pro Showcase St. Petersburg 2014 participant catcher Dylan Kelly has had his contract picked up by the Arizona Diamondbacks. "One of the best decisions I've made was to come to the Indy Pro Showcase. It helped me get seen by the right people, get signed, and gave me the opportunity I have now with the Diamondbacks" said Kelly. Kelly who played his college ball for Missouri was sent by Indy Pro Showcase co founder Nick Belmonte immediately from last year's showcase to the Frontier League's Normal Cornbelters. After a .350 start this season the DBacks purchased his contract on May 29th. "Dylan is another example of how over 800 players we have gotten a chance to play pro baseball can get their start at our Indy Pro Showcase. We are especially proud of our players that get their start from us and get to affiliated baseball. IPS alums Cody Satterwhite is on the brink being on the Mets AAA club while DBacks Brandon Sinnery is doing well in AA with the Dbacks. It wasn't that long ago they were at our showcase "…Nick Belmonte
Indy Pro Showcase's Eric Anderson
Indy Pro Showcase's Eric Anderson named number one Independent League prospect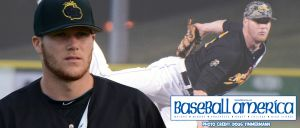 It was announced that Indy Pro Showcase discovery right handed pitcher Eric Anderson was selected by Baseball America as the number one unsigned independent league prospect for the 2014 season.
The list was selected by J.J. Cooper of Baseball America. Cooper said that to put the list together he used his scouting information from his files, as many of these guys were big name college players, and he spoke to the managers and player personnel from around the various independent leagues. "We are very proud of Eric and what he accomplished with the opportunity we gave him in the Frontier League. This is the second #1 Prospect we've had in the last 4 years(Marshall Schuler 2011). This is the reason why undrafted players need to come to an Indy Pro Showcase in 2015. You could be that guy next year", said IPS founder Nick Belmonte
The Indy Pro Showcase
The Indy Pro Showcase was created by Nick Belmonte and Dave Marcon to help the players that were not drafted or were not seen by professional scouts to fulfill their dream of playing professional baseball. To find the proverbial "diamond in the rough". To date, Nick and Dave have helped (signed) over 1,200 players fulfill their dreams. The goal is to find that player that was overlooked and get him playing immediately.
In the last three years alone, 9 players discovered through the Indy Pro Showcase have been signed by MLB organizations!