June 23-24 St. Petersburg Showcase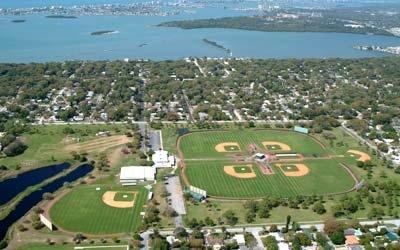 The Indy Pro Showcase is once again excited to have their "Post Draft" showcase in St. Petersburg, Florida, at the Walter Fuller Baseball Complex(7901 30th Ave N, St Petersburg, Fl 33710). This showcase for years has proven to be the most successful showcase as the talented players not drafted in the MLB draft will be able to still start their pro careers via Independent League baseball. "We send players from this showcase right to the Indy teams in the middle of their season and they have produced every year", said Nick Belmonte, co-Founder of IPS. "We had Baseball America's top Indy Prospect last year in Eric Anderson. That was the 3rd time Baseball America has bestowed that honor to one of our showcase players. We have also had affiliates sign players right at our showcase as well", he added. Space is limited so please fill out the registration form and reserve a spot now!
Indy Pro Showcase's Eric Anderson
Indy Pro Showcase's Eric Anderson named number one Independent League prospect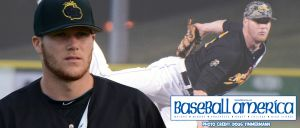 It was announced that Indy Pro Showcase discovery right handed pitcher Eric Anderson was selected by Baseball America as the number one unsigned independent league prospect for the 2014 season.
The list was selected by J.J. Cooper of Baseball America. Cooper said that to put the list together he used his scouting information from his files, as many of these guys were big name college players, and he spoke to the managers and player personnel from around the various independent leagues. "We are very proud of Eric and what he accomplished with the opportunity we gave him in the Frontier League. This is the second #1 Prospect we've had in the last 4 years(Marshall Schuler 2011). This is the reason why undrafted players need to come to an Indy Pro Showcase in 2015. You could be that guy next year", said IPS founder Nick Belmonte
The Indy Pro Showcase
The Indy Pro Showcase was created by Nick Belmonte and Dave Marcon to help the players that were not drafted or were not seen by professional scouts to fulfill their dream of playing professional baseball. To find the proverbial "diamond in the rough". To date, Nick and Dave have helped (signed) over 1,200 players fulfill their dreams. The goal is to find that player that was overlooked and get him playing immediately.
In the last three years alone, 9 players discovered through the Indy Pro Showcase have been signed by MLB organizations!