Indy Pro Showcase June 24-25 2023 in Clearwater, Fl at Clearwater Central Catholic High School should be a huge success like last year's Showcase!
The Indy Pro Showcase saw over 65% of the attendees get jobs in both Indy and affiliated baseball the past 2 years. In '21 it included catcher Jonah Girand going right to the Arizona Diamondbacks AA club in Amarillo, Alejandro Rivero from St. Thomas University sign with the Cubs organization and lhp Logan Lyle and rhp Dylan Burns with the White Sox organization. 
With only 20 rounds this year, many players were left searching on their own to try to get a pro contract. This is where they benefited greatly by coming to our showcase where we have placed over 800 players to pro teams since we started 15 years ago. You could be the next Major League star rhp Nick Anderson of the Atlanta Braves, former Indy Pro Showcase attendee, who we placed on a ballclub in 2015. Don't delay as space is limited ! 
  Indy Pro Showcase news: Indy Pro Showcase participant Mitchell Stumpo rhp just got promoted to AAA with the Dbacks. Here is what he had to say: " I was a Division III player with a small window of opportunity and am now playing AAA and for the Diamondbacks. The Indy Pro Showcase allowed me to begin my career with an "affiliated" organization. Without it, I wouldn't have been able to take the next step. During the showcase, I was given multiple opportunities to show my ability unlike a lot of events where it is one and done. I wouldn't be here today if it wasn't for Nick Belmonte, Kash Beauchamp and the rest of the staff. Choosing to attend the Indy Pro Showcase changed my life and I am forever grateful for the and effort given to this event", Mitchell Stumpo Arizona Dbacks.
Another player from our last showcase Matt Warkentin  got picked up to the Chicago Cubs in June, 2021…"Coming to the Indy Pro Showcase was well worth it and I would recommend it to anyone trying to pursue a pro career. Without it I wouldn't be part of this great Chicago Cubs organization", Matt Warkentin.
For more info call 813-926-7622 or email indyproshowcase@yahoo.com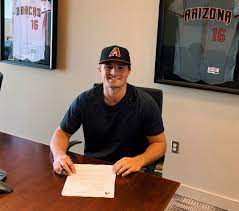 " We had the Arizona Diamondbacks sign pitcher Mitchell Stumpo from Guilford College in Greensboro, NC.  Mitchell just got promoted 5/28/21 to High A ball. He was the first to sign with a Major League team from Guilford College in 14 years. That's the reason we do these showcases. It's to give the overlooked player in schools that might not have been scouted a chance. It's a way for that type of kid who went undrafted to get a contract on the spot and start their pro career whether it be affiliated or independent league immediately", said IPS  founder, Nick Belmonte.
   Malik Blaise shortstop from Southern U, Jared Price Oklahoma Christian rhp, Jalen Miller Central Methodist rhp, Matt Morales Stetson shortstop, Isaiah Cullem Florida Southern catcher, Nick DeTringo utility U of Tampa, and T.J. Alexander Arkansas Little Rock outfielder, have all started their pro careers as a result of attending the June Indy Pro Showcase. We are also proud to announce former Indy Pro Showcase participant Garrett Harris was the starting pitcher in the Frontier League vs Can Am League All Star game for the Can am League All Stars. Matt Warkentin from the 2020 Showcase is currently leading the Pioneer League in HR's as of 5/28/21.
June 28, 2019 Mitchell Stumpo '19 (Emily Heck '21 photo) 
"I just wanted to thank you so much for putting together the Indy Pro Showcase year in and year out. You take many hours out of you day to make these dreams happen for guys like me and I am beyond blessed. I can't wait to start this journey and make you and Kash Beauchamp  proud. I cannot thank you enough for making this possible for me. I am so incredibly happy that I made the decision to come to St. Petersburg's and give my baseball career one last shot. Thank you again and God bless you. The D3 Dream is coming true but this is just the beginnings." -Mitchell Stumpo
We also have players from our  2018 showcase's  doing great things already in pro ball. They just needed a chance to be seen.   We have had players go on to have All Star minor league seasons each year with many making Baseball America's Top Indy Prospect list….the DBacks signed Louisiana Lafayette's  Joe Robbins who we got a job for last year at the June St Petersburg Camp.   "We can't wait to get back there and help these kids that don't get drafted.  We traditionally get deserving players from this showcase on one of the many Indy Leagues that are already in season, including Brandon Cummins who came to our Indy Pro Showcase at our last California showcase and got a job playing in the Cub's organization". Just below on this page are just some of the players we got jobs for  in the last few weeks that are thriving already in pro ball. Just like you, they just needed a chance. The showcase cost is $250 till through June 25th. Pro Scouts from the major league organizations such as the  DBacks and Cubs  will be in attendance so far. More teams will be added. Limited space for this camp so sign up early. Many players were late and got shut out at our June 26-27 camp in Florida.
The Indy Pro Showcase August "Post Draft" Showcase will be held at:
Cal St Monterey Baseball Field, in Monterey, Ca.
Sign in between 8:30-9:00am 
ROBBINS CONTRACT PURCHASED BY DIAMONDBACKS
LINCOLN, NE – The Lincoln Saltdogs and the American Association jointly announced today that the Arizona Diamondbacks purchased the contract of Joe Robbins. Robbins was discovered by Indy Pro Showcase director Nick Belmonte at their June Showcase in Florida.
The Saltdogs signed Robbins to his first professional contract on July 4th.  The 23-year-old made an immediate impact for the Saltdogs.  He hit .302 with seven home runs and 23 RBIs over 49 regular season games.  He used his speed to get 12 doubles, four triples and an inside-the-park home run in addition to eight stolen bases.
Robbins had an explosive series in the playoffs.  He hit .375 with three home runs, a double and five RBIs over a four game stretch against the Winnipeg Goldeyes.
The rookie's best game came against the Sioux City Explorers on August 10th.  He hit for the cycle and notched five hits to tie the franchise record for hits in a game.  He was the first Saltdogs player to hit for the cycle since Pichi Balet did it in 2006.
Robbins' improved throughout the second half of the season.  He hit nine homers over his final 28 games after getting just the inside-the-park homer in his first 25 contests.  He finished the season on a six game hitting streak.  He hit just .250 in his first 12 games before bursting out to complete the regular season and postseason hitting .372.
Robbins also proved his value by being versatile.  He played six different positions for Bobby Brown's team, spending most of his time at third base and center field.  He made just two errors in his 53 total games.
Just Remember …The Saltdogs discovered Robbins at the Indy Pro Showcase.
Indy Pro Showcase's Robbins hits for cycle in against Sioux City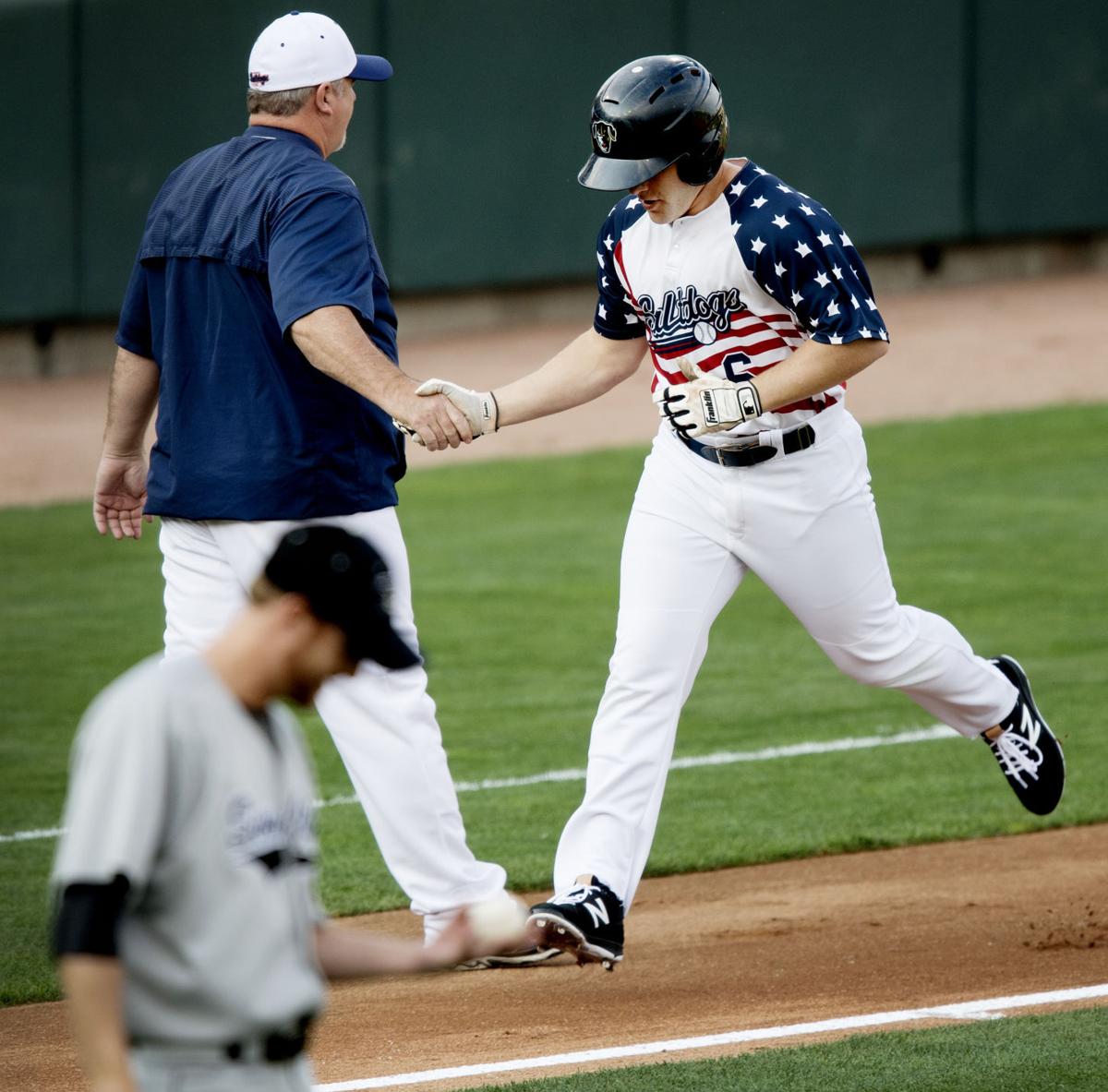 Indy Pro Showcase's Joe Robbins' day at the plate dove into the history books as he became the first Lincoln Saltdog to hit for the cycle since Pichi Balet accomplished the same in 2006
Hilton 
Robbins
Courson
Eggnatz
Barr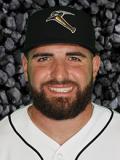 Cortina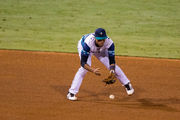 McDowell
Reed
Less than 4 weeks after the June 27, 2017 Indy Pro Showcase players have not only gotten pro jobs already, they are flourishing.  Joe Robbins from Louisiana Lafayette is hitting .333 in his first 50 pro ab's for Lincoln of the AA (American Association). On July 21st Robbins got 3 hits and knocked in the tying run in the 9th as Lincoln beat Wichita. Romeo Cortina outfielder from St Edwards U got a base hit in his first start for Southern Illinois in the Frontier League and just hit 2 hr's in one game on July 19. Cortina as of July 27 he has 10 rbi's in his first 11 pro games and is hitting .302 . Hunter Courson  from St Edwards U(D2) hit his first homerun in only his second game  and for Cleburne in the AA.  RHP Kevin Hilton Cal St San Marcos (who has not pitched in 3 years) has has been stellar in his first 5 appearances for the Texas Airhogs in the AA and has an ERA of 1.28.  RHP Adam Eggnatz has been outstanding in his first 7 appearances for Ottawa in the Can Am League with a 0.90 era. Chris Barr from the U got his first start on July 18 for the Gary Southshore Railcats of the AA. Kennard McDowell shortstop from UNCW just got offered a contract from the Rockies.  RHP Dominic Reed  will be signing this weekend with Traverse City…More signings to come. Go get'em guys !
 Already June 27th Indy Pro Showcase players getting headlines.
Robbins' hot bat sparks Lincoln 
July 11, 2017… Joe Robbins now a member of the Lincoln Saltdogs had his first hit, a three-RBI triple, against the Cleburne Railroaders on Saturday. 
Robbins kept his hot bat going, tying Tuesday's contest with a two-run home run, along with his second triple in the last 3 games and now has 4 hits in his last 6 ab's….
July 15…Joe Robbins hit his 3rd  triple tonight in just his 9th game he started. That now leads the Saltdogs in triples and he ranks 3rd in the American Association in that category. The American Association teams have all played 53 games which makes that feat amazing.
Quote from Joe Robbins(below/left)  " I was right where you are right now looking for anything to get me back into the game after not being drafted. When I heard about the Indy Pro Showcase.  I knew that if I wanted to play pro ball that this was the way in. As it turned out, the Indy Pro Showcase was the key for me to fulfill my dream . Nick will fight for you if he sees you have talent. He gave me a chance and I am forever grateful. If you want a chance I recommend you get to the Monterey Showcase at the end of the month"…Joe Robbins Lincoln Saltdog and participant Indy Pro Showcase June 27, 2017  
Cortina Goes Deep Twice Stays Hot the Next Night
Just 3 weeks after attending the Indy Pro Showcase June 27, Southern Illinois Miners got two home runs off the bat of rookie outfielder Romeo Cortina  to help mount a comeback on Wednesday night July 19th against the Washington Wild Things  and added three more hits including a triple on Thursday July 20th.
Josh Blanco Signs with the TexasRangers… April 23rd, 2016, the OTTAWA CHAMPIONS lost a key component of their bullpen as the TEXAS RANGERS have purchased the rights to " 2015 Indy Pro Showcase participant" JOSH BLANCO and signed him to a two-year minor league contract."I hadn't pitched in four years and the Indy Pro Showcase gave me a chance". "This is why you come to the showcase", said IPS Co Founder Nick Belmonte. "He hadn't pitched in a while but even at 25 years old, we believed in him as soon as we saw him" Belmonte added. BLANCO, now 26, appeared in 33 games for Ottawa in 2015, compiling a 3-2 record with a 2.45 ERA and 43 strikeouts in 44 innings pitched. "He took the opportunity we gave him and ran with it. He deserves this !", said IPS Co Founder Dave Marcon.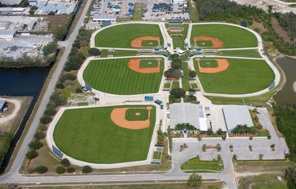 IPS Houston 2017 dates TBA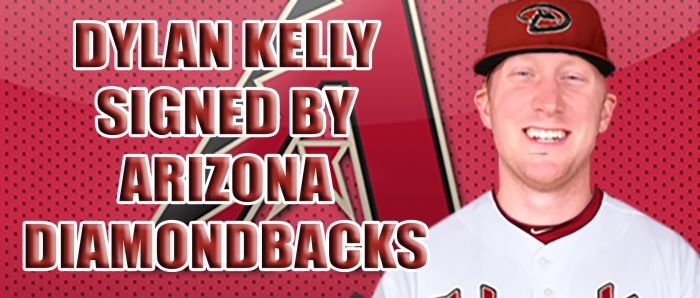 Indy Pro Showcase St. Petersburg 2014 participant catcher Dylan Kelly has had his contract picked up by the Arizona Diamondbacks. "One of the best decisions I've made was to come to the Indy Pro Showcase. It helped me get seen by the right people, get signed, and gave me the opportunity I have now with the Diamondbacks" said Kelly. Kelly who played his college ball for Missouri was sent by Indy Pro Showcase co founder Nick Belmonte immediately from last year's showcase to the Frontier League's Normal Cornbelters. After a .350 start this season the DBacks purchased his contract on May 29th. "Dylan is another example of how over 800 players we have gotten a chance to play pro baseball can get their start at our Indy Pro Showcase. We are especially proud of our players that get their start from us and get to affiliated baseball. IPS alums Cody Satterwhite is on the brink being on the Mets AAA club while DBacks Brandon Sinnery is doing well in AA with the Dbacks. It wasn't that long ago they were at our showcase "…Nick Belmonte
[php] /* [/php]
The first showcase of 2015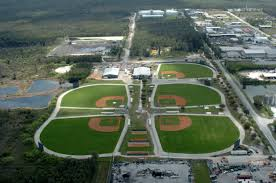 Ft Myers Minor League Complex 4301 Edison Ave., Fort Myers, Florida 33916
The Indy Pro Showcase which is in its 9th season once again will start getting players jobs at the first showcase of the year February 25-26 in Ft. Myers, Florida. Indy Pro Showcase has gotten over 800 players jobs including Baseball America's #1 Indy Prospect 3 out of the last 6 years. We are so proud and excited to get these kids a chance and watch them parlay that into professional success", said IPS co founder Nick Belmonte. "The Frontier League alone had 7 of our former discoveries play in their All Star game last year", he added. " We supply that chance that most kids that don't get drafted or released too early need", said Dave Marcon IPS co founder. The Indy Pro Showcase does not overcrowd so space is limited. Sign up on the registration page.
[php] */ [/php]
Indy Pro Showcase's Eric Anderson
Indy Pro Showcase's Eric Anderson named number one Independent League prospect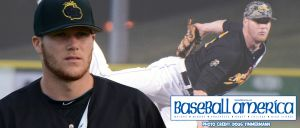 It was announced that Indy Pro Showcase discovery right handed pitcher Eric Anderson was selected by Baseball America as the number one unsigned independent league prospect for the 2014 season.
The list was selected by J.J. Cooper of Baseball America. Cooper said that to put the list together he used his scouting information from his files, as many of these guys were big name college players, and he spoke to the managers and player personnel from around the various independent leagues. "We are very proud of Eric and what he accomplished with the opportunity we gave him in the Frontier League. This is the second #1 Prospect we've had in the last 4 years(Marshall Schuler 2011). This is the reason why undrafted players need to come to an Indy Pro Showcase in 2015. You could be that guy next year", said IPS founder Nick Belmonte
[php] /*
San Jose Showcase July
Pro Showcase Announces San Jose Showcase July 26th-27th

Indy Pro Showcase which has gotten over 1000 players signed in the past 7 years is going back to the Northern California area for the second year in a row.

"This area is a fertile ground for talent as we found out last year and is a great place to get a chance to finish out the season with a club for 2014", said IPS co-founder Nick Belmonte.

Among others, the San Jose Showcase last year netted pitchers Kyle Hassna from San Jose State and Robert Ramer from Purdue, both having good years both in 2013 and 2014. It also saw Felician College player Victor Montegudo parlay this showcase into a job as a catcher with the Colorado Rockies.

"We know will get kids jobs again from this showcase as it is not too late to finish the 2014 season somewhere.", Belmonte added.

The Showcase will take place at Saratoga High School  20300 Herriman Ave, Saratoga, CA 95070, just outside San Jose. Just a reminder — the St Petersburg Showcase sold out, so don't delay as the showcases are limited space.
*/ [/php]
The Indy Pro Showcase
The Indy Pro Showcase was created by Nick Belmonte and Dave Marcon to help the players that were not drafted or were not seen by professional scouts to fulfill their dream of playing professional baseball. To find the proverbial "diamond in the rough". To date, Nick and Dave have helped (signed) over 1,200 players fulfill their dreams. The goal is to find that player that was overlooked and get him playing immediately.
In the last three years alone, 9 players discovered through the Indy Pro Showcase have been signed by MLB organizations!