The Houston Showcase has been postponed due to the flooding in the area with more weather predicted for next week….The next Indy Pro Showcase is June 21-22 at the Walter Fuller Complex in St. Petersburg. Sign up early and don't get shut out.
Hotel info :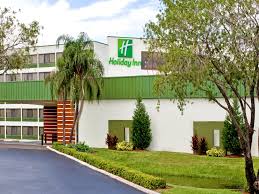 Holiday Inn St Pete Clearwater Airport
3535 Ulmerton Rd, Clearwater, FL 33762
$91 a night
Contact Kianna 727-577-910
Please fill out registration form using Google Chrome
Please fill out the online registration form.  The online registration fee is $250.00.  Please remember that there are no refunds! 
ONLINE REGISTRATION IS NOW OPEN for St. Petersburg June 21-22 !  
Please, print out forms below.   BRING THEM WITH YOU! 
PRINT YOUR PAYPAL RECIEPT AND BRING IT WITH YOU!
Download Registration Form HERE
Download Release Form HERE
PLEASE DOWNLOAD BOTH FORMS AND BRING THEM WITH YOU!
or pay by mail:

Indy Pro Showcase
5440 Cass Avenue, Ste 100
Detroit, MI 48202
Only walk ups taken $300 day of camp.
Online Registration